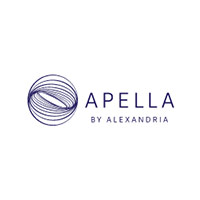 Discover Apella — New York City's premier meeting and event destination venue — secluded on the edge of the East River, yet within touching distance of Midtown Manhattan. Escape the rush of the city and retreat to a private 3.5-acre property featuring a tree-lined entry drive, an on-site urban farm, and stunning river views. Apella's sleekly designed turnkey space serves as a distinctive backdrop for a modern event experience. Offering world-class hospitality, farm-to-table menus crafted by James Beard Award–winning chef Tom Colicchio, and sophisticated multimedia solutions, Apella sets the standard for an unparalleled guest experience. Apella is the foremost conference and event space in New York City. Boasting panoramic views of the East River and 20,000 square feet of meeting space, the venue features 10 private suites with flexible seating configurations to accommodate two (2) to 300 guests. Apella's thoughtfully appointed spaces provide an open yet highly secure setting for executive board meetings, industry conferences, corporate retreats, and product launches. With a singular focus to provide best-in-class meeting experiences, Apella's dedicated Events Managers will ensure every wish is met, high expectations are exceeded, and Apella's yes-we-can service philosophy is flawlessly executed.
Please click here to see full details.
Warning!
Future Watchers is not afiliated with CDM Media. The link on their website to ours does not indicate any relationship, and appears to be intended to deceive.